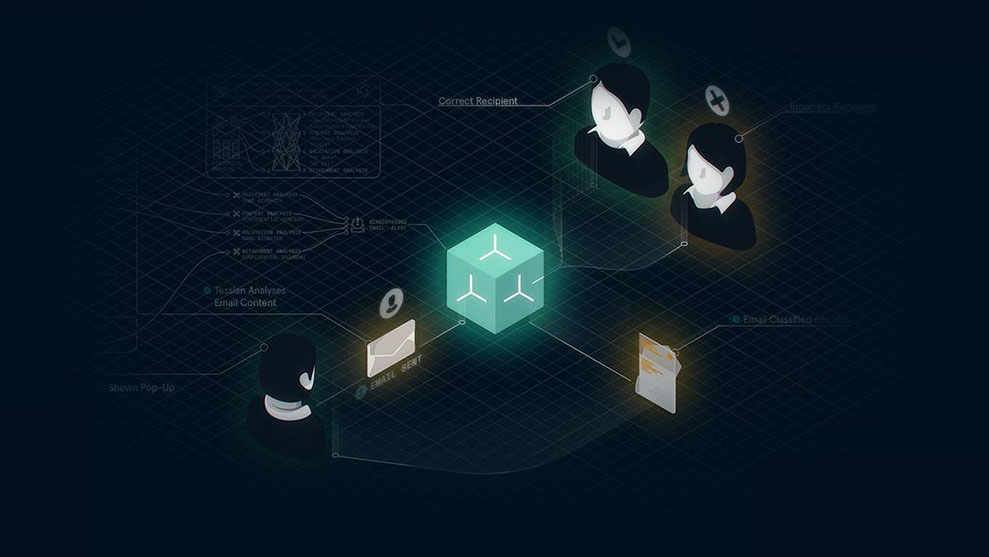 CA Dataminder End-Of-Life: Time To Adopt Machine Learning Email DLP For Your Enterprise
CA DataMinder's End-Of-Life is set for June 2019, and enterprises reliant on this software could risk exposure to the threats of inadvertent or accidental data loss.
With technical support of DataMinder, aka Orchestria or CA Data Protection, set to discontinue, the complexities of migration pose a concern to compliance and risk officers and security teams in organizations that need to find an alternative means to not only protect customer and employee data but also comply with regulators and reviewers.
A new solution is needed to prevent data loss – accidental, negligent, or malicious – and to monitor and enforce compliance. Although competitors offer similar policy-based software, it's time for a revolutionary new approach that solves each of these problems in the email space.
Email is the main artery of communication in any firm.
That makes it the biggest threat vector for human error - which IBM recognizes as a contributing factor in over 95% of all data breaches.
Migrating away from legacy systems towards a machine learning solution may change the future of email DLP at your organization: allowing you to protect your employees from themselves.
Why not expand your enterprise's strategy for evolving beyond DataMinder, and taking email DLP to the next level by advancing towards the future of machine learning?
Legacy DLP solutions like CA DataMinder require security teams to spend huge amounts of time implementing and maintaining sets of rules around email communication. Not only is a ton of administrative overhead required, but the perimeters established by those policies are largely ineffective - no policy or training program can effectively and consistently counteract the risks of human error.
Protect Your People
Tessian, on the other hand, is a machine intelligent platform that provides automatic protection for enterprise email, with minimal administration and no end user burden. By applying machine learning to historical email data for an enterprise, Tessian understands relationships between employees and their email contacts (both internal and external).
The platform itself enables you to configure Tessian's machine learning filters, alongside customized logic filters - built by you to meet your organization's email DLP needs. At Tessian, a filter is anything that could be applied to inbound or outbound emails to prevent data breaches, provide security and ensure compliance.
By integrating our machine learning approach with advanced rule-constructor logic, organizations are enabled to build policies on the foundation of intelligent data science. That means you'll be providing your organization with DLP focusing on the full email spectrum, while eliminating both end user burden and administrative overhead.
About Tessian
Tessian is building the world's first Human Layer Security platform to fulfil our mission to keep the world's most sensitive data and systems private and secure. Using stateful machine learning to analyze historical email data, Tessian's Parallax Engine can predict for this user, at this point in time, does this email look like a security threat?
Book a demo to learn more about our email security platform.