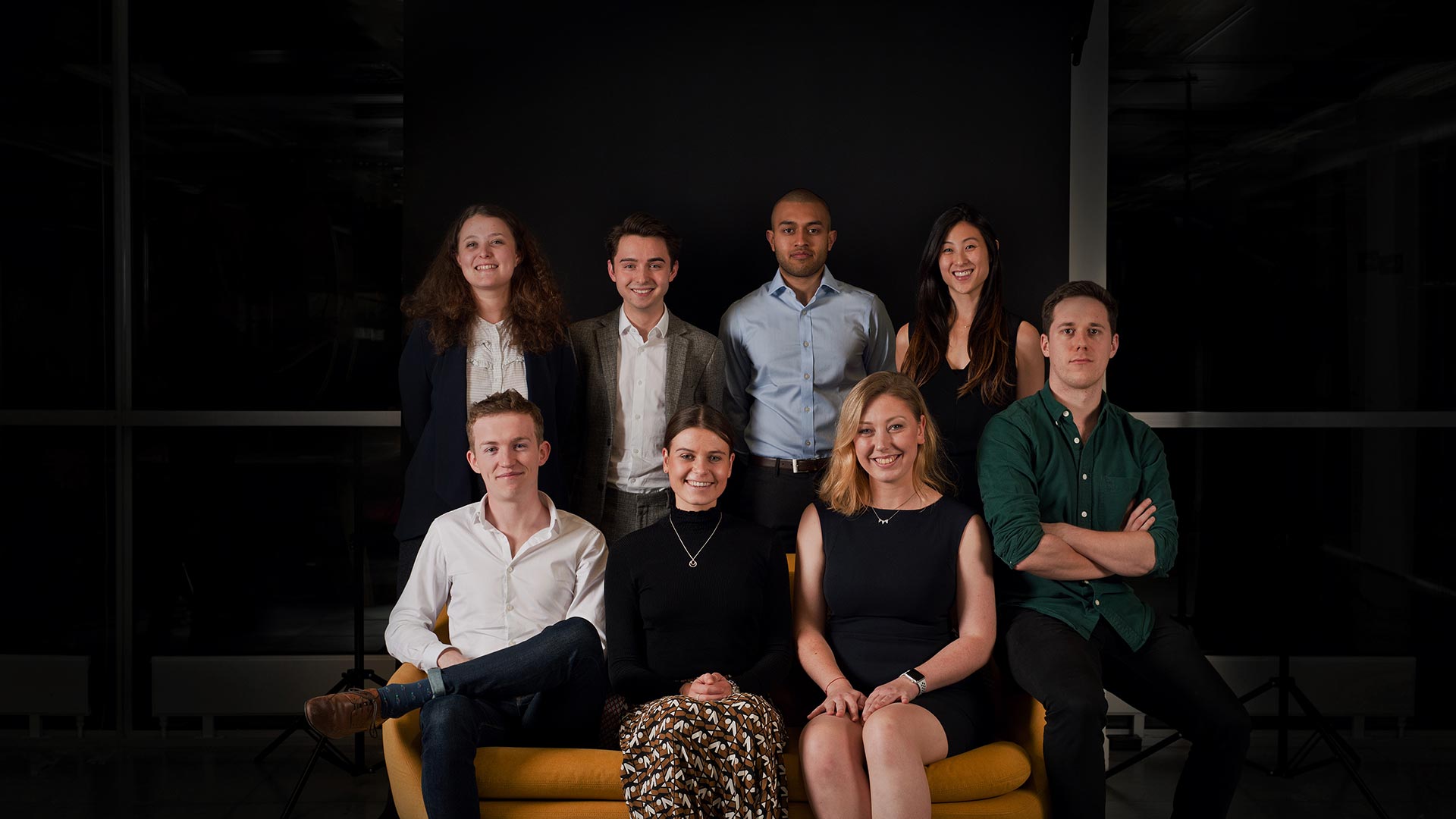 Something from Nothing: Outbound Growth at Tessian
Written by James Evans, Head of Strategy
Outbound Growth is the art and science of making something from nothing by reaching out to a prospect.
Simply put, the Outbound Growth team initiates the conversation that first informs or educates a future client about how our product or service can solve their burning problem. We're also the people who reignite the stagnant or lost relationship at the right time. And sometimes we're the people who go back and forth countless times to find the elusive 45 minute slot for a demo that works for the prospect and the business development rep.
We take Outbound Growth incredibly seriously at Tessian. Our cold email outreach has led to more than half of our revenue to-date.
The original Outbound Growth team at Tessian was our three founders. Ed, our CTO, wrote the email that led to our first major client coming on board. Our Business Development team were next, and Abhirukt, our Chief Revenue Officer, still writes cold emails every day. Last year, we set up our own purpose-built Outbound Growth team who now reach out to prospects around the world across varying sectors who have a problem that Tessian can solve. We use all sorts of channels to book in meetings that result in millions of pounds of pipeline per month.
Outbound Growth has played a major part in getting us to where we are today, and will continue to do so over the coming years. But what are the keys to succeeding, and not being another ignored or annoying spam email? Here are our top insights:
1. Be relevant.
We are fortunate: nearly all companies in the world communicate using email and most of them care deeply about the security risks associated with email. This means that to be relevant, we just need to seek out the individuals in each company who are losing sleep about this, and then concisely demonstrate we understand their problems and that we can help.
If we can't think of a way to be relevant to a prospect, it is simple — we shouldn't contact them. It's not worth their time nor ours.
2. Be credible.
Next, we have to be credible. The conversation is only worth having if the prospect believes we understand their problems and that we might be able to fix them.
Again, we are lucky: we work with some of the most well-renowned and forward-thinking businesses in the world. Showing that we have solved our clients' problems — in fact, some clients will happily provide a reference call for us—is one way we can build credibility with a prospect and compel them to engage in a longer discussion.
3. Be positive.
It is tiring work researching our prospects, reaching out and discussing complex cybersecurity issues with them. For many people, we won't be addressing their particular challenge right now, or they might have other priorities. We can't book a demo every time we make contact.
Grit, determination, energy and unending positivity are needed to stay motivated and curious until that next demo gets booked. Outbound Growth is very hard and we set a very high bar to join our team.
Tessian has grown tremendously over the past year. We have bold and courageous ambitions to shoot for that again in the next 12 months.
Outbound Growth have a mission critical role to play in this. We're going to need to have a lot of discussions with a lot of excited prospects to achieve our goals. Part of this comes from improving and optimizing our approach and part of this comes from scaling the size of our team at all levels. If you're interested in joining us on our journey please take a look at our jobs page to see if we have openings for any of the following roles:
Graduate Commercial Program
Outbound Growth Associate
Outbound Growth Manager
Head of Outbound Growth
Meet some members of our Outbound Growth Team—
Ayala Ples
I've been part of the Outbound Growth team for five months. Before joining Tessian, I studied law at King's College London followed by a stint in strategic university management.
The Outbound Growth team fosters a sense of shared purpose and accountability while at the same time empowering us to take ownership of our specialised projects. We work on ambitious campaigns to create business opportunities in new sectors and geographies. Our manager encourages us to experiment and use creativity to find the ways of working that are best for our personal success. I often raise questions and ideas that are subsequently implemented into our work.
I've learned how to position Tessian's products in a variety of markets - using tailored wording to highlight relevance - and to create rapport with people virtually and in person.
I feel that I have a personal stake in Tessian's success when I see opportunities identified by me go through the sales cycle and become clients. In the future, I'd like to work more closely with clients during deployment and to create an outstanding experience with Tessian's services.
Hannah Gormley
Before Tessian, I studied Law at Swansea University and did a Masters in International Commercial Law at UCL. I joined Tessian as employee number 14, as the first OG Associate. Since joining, we have grown to a team of 9.
At Tessian, you are constantly encouraged to challenge the status quo and forge a new path to success. Since joining as a graduate in 2017, I have been a part of implementing our workflow process and designing our training program. I've also worked on some of the biggest deals in our company's history and now manage a team of 3 people.
Having been given this much responsibility this early in my career has been instrumental in developing both my professional and transferable skill set. The rapid career progression, and first-hand experience in everything from commercial strategy, to sales operations, to legal and compliance, that I have gained would not have been possible in any other company or industry.
In future, I'm excited to progress further along the management track and incorporate a strategic element to my role.
Joshua Reynolds
Prior to Tessian, I was interning at Tesco Technology as a Product Manager and previous to this, I undertook an Economics degree at the University of Bristol.
What drew me to Tessian was the ability to actually contribute to such a fast-growing startup and to make a real difference, as opposed to being part of a large company and finding small impact in your work. Already I've found this to be the case at Tessian; all of my Outbound Growth campaigns are fully autonomous. This means I get to choose my own strategy to target my allocated industries and the team are more than receptive to new approaches or methods.
Outbound Growth has allowed me to experiment and taught me the best time to approach people, how different pain points resonate with different markets and the power of establishing personal relationships with people over the phone.
In the future I would like to continue making real impact for Tessian and am currently assessing a number of future career paths such as Business Development Manager, Strategy Associate and Senior Account Executive.