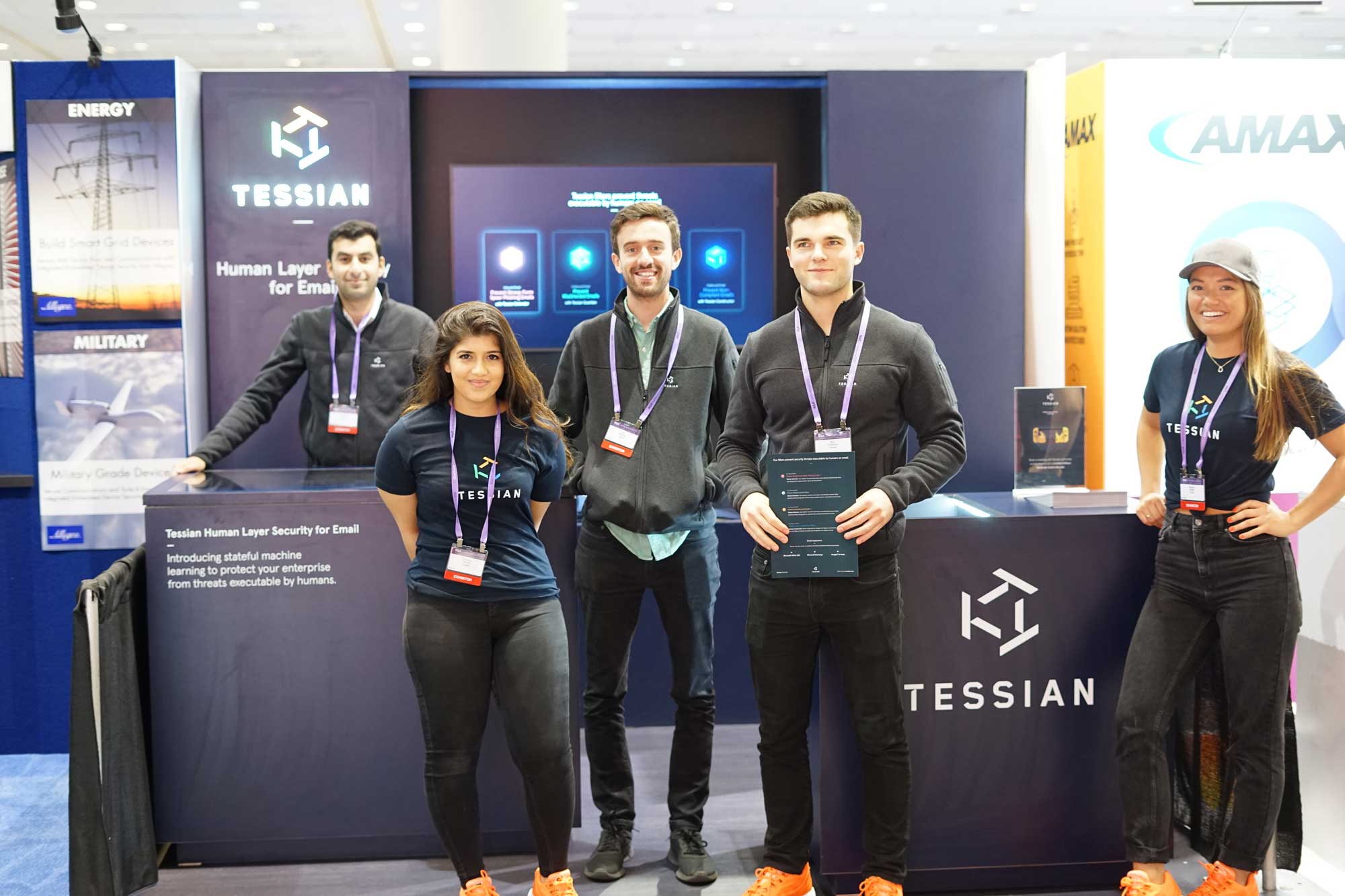 Tessian attended RSA Conference for our third time running, exhibiting for the first time in the main expo hall. (In 2017 we attended as part of the UK Department of International Trade's Cybersecurity Trade Mission to RSA; in 2018, we participated in the Early Stage Expo.)

RSA is an incredible opportunity to spend time with existing clients and prospects, and to introduce ourselves to a whole new audience. We also had some news to share—days before RSA, we announced our $42m Series B fundraise led by Sequoia, an investment we'll use to fuel R&D and speed up our global expansion.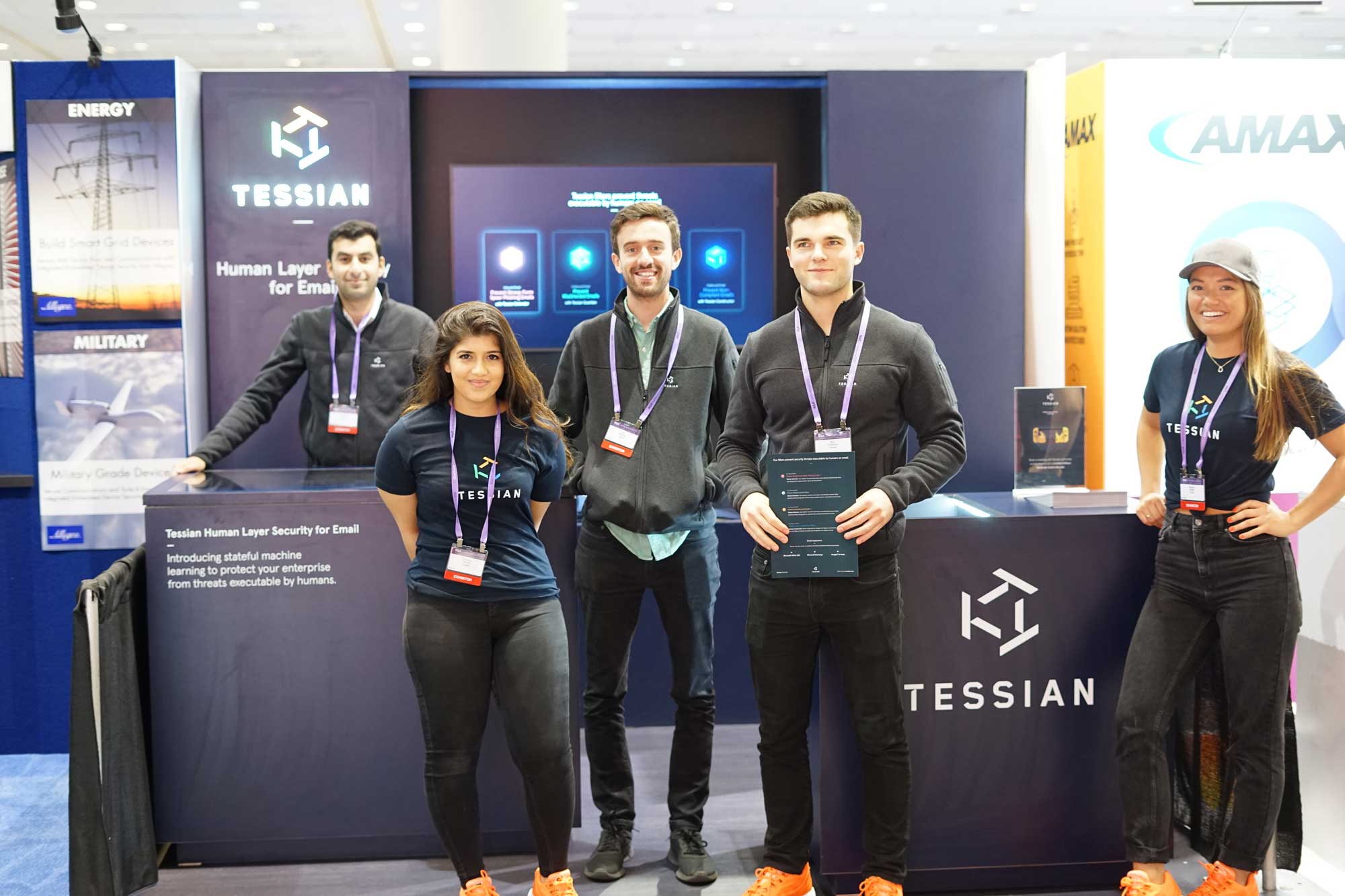 Tessian is building the world's first Human Layer Security platform to protect enterprises from threats executed by people, not code. We believe the key to keeping businesses and their sensitive data secure, is understanding how people - not networks or devices - process data.
"People are the most important decision makers in the enterprise and process extremely sensitive information on a daily basis, yet they're more vulnerable than ever before. Tessian's mission is to help organisations protect people processing data using technology that empowers, rather than restricts the way they work"
— Tim Sadler, CEO of Tessian

"RSA 2019 demonstrated many great examples of coming innovation and technologies needed to address the next generation of cybersecurity technologies. However, as much as we hope to rely on automation to stop bad-actors from hacking and cracking critical infrastructure, businesses, and organizations, cybersecurity requires a holistic, proactive approach that combines technology and human elements. Organizations must allocate resources in a way that is proactive and understands the uncertain world in which we live. 2019 will be an exciting year indeed."
— Forbes | RSA 2019: The Industry Grapples With Cybersecurity
We put on several events around the conference during the week of RSA. In partnership with Digital Shadows and Immersive Labs we hosted a Joint CISO Panel, in which security practitioners from McDonalds, PJT Partners, Bain Capital, Premise Health and Accenture shared valuable insights into how they detect and prevents threats caused by people inside and outside the organization. These top security leaders discussed how to best secure your business and brand from the cyber threats security teams face every day. Themes included: the expanding attack surface, shadow IT, dissolving network boundaries and talent shortages.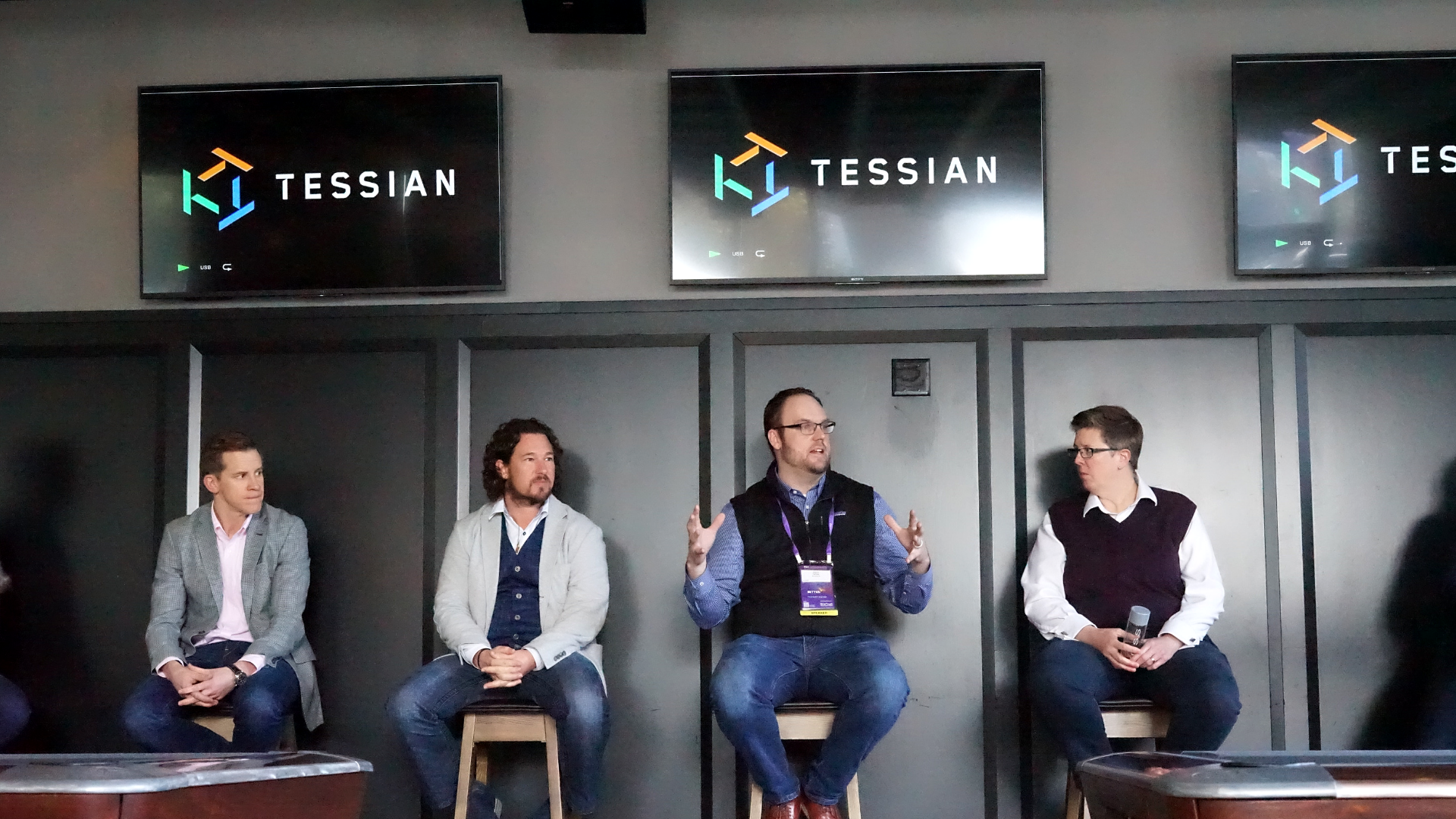 Tessian also hosted an exclusive RSA Speakeasy Party in collaboration with ThreatConnect and DomainTools, where we reached full capacity within 20 minutes! It was an excellent night, with good food, great drinks and excellent conversations. For those who attended, we hope you enjoyed yourselves.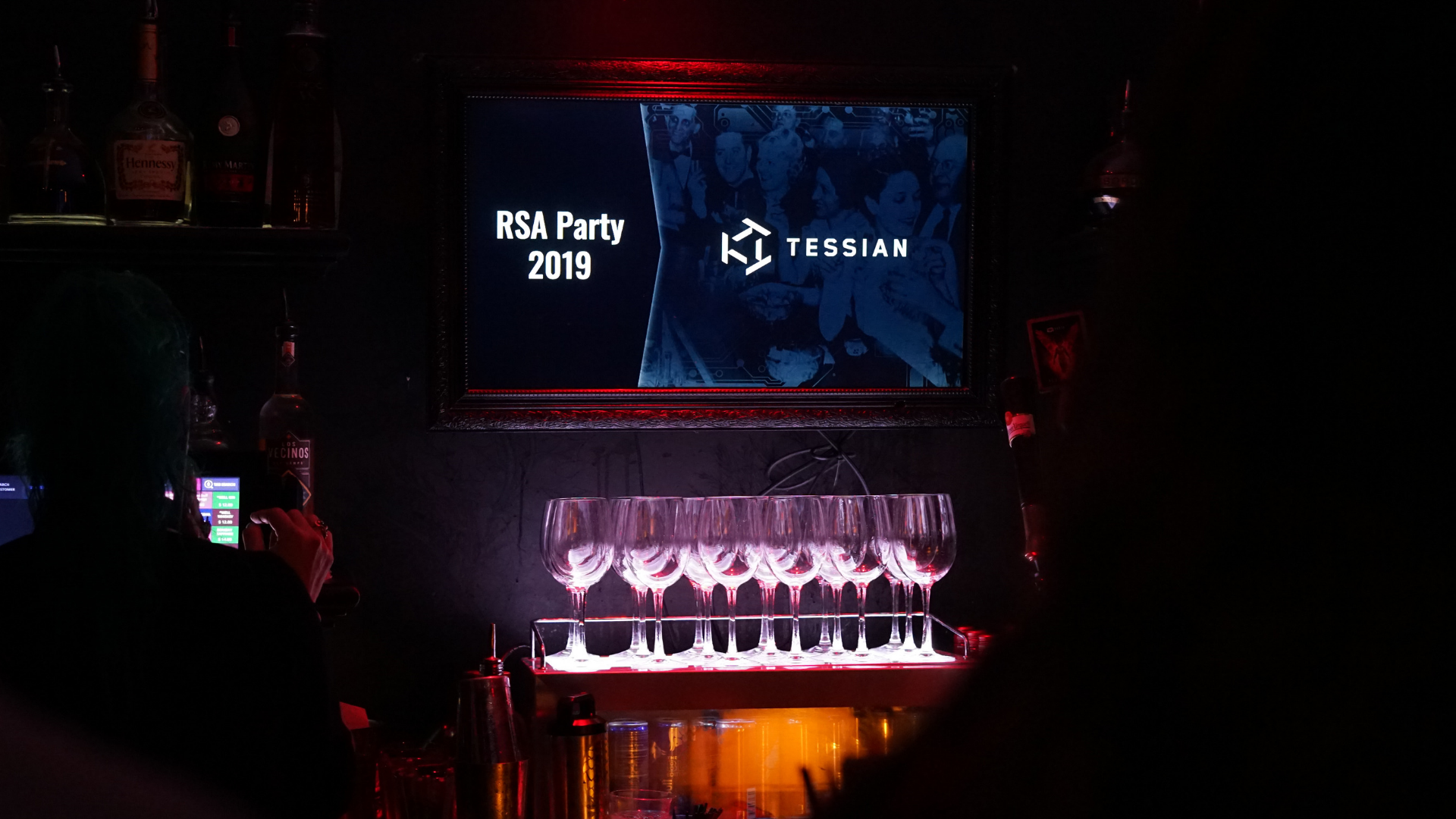 We hope you enjoyed RSA as much as we did: we're looking forward to seeing you next year!