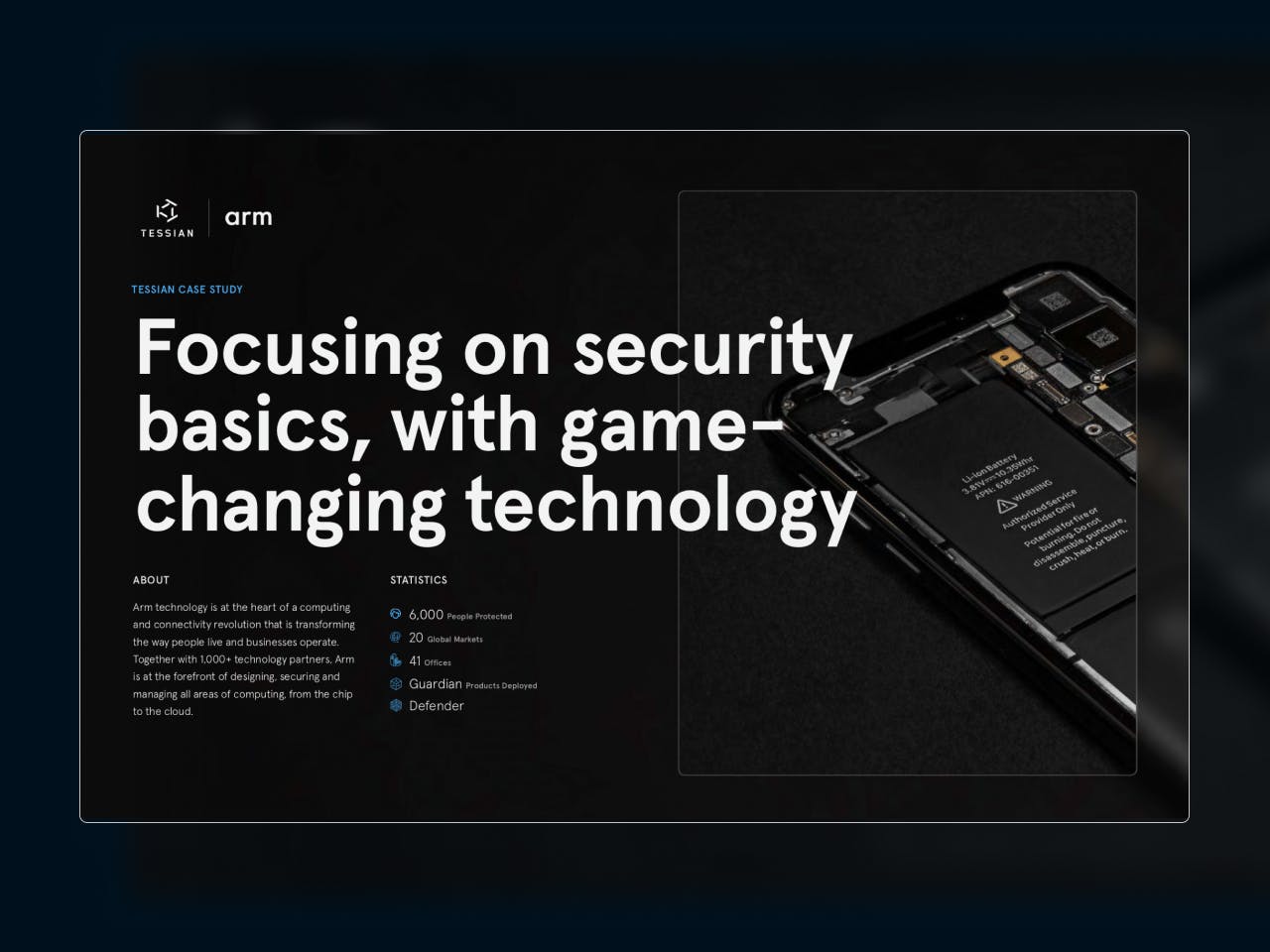 Arm technology is at the heart of a computing and connectivity revolution that is transforming the way people live and businesses operate.
Arm is solving misdirected emails with Tessian Guardian and preventing spear phishing attacks with Tessian Defender.
"There are complex solutions to a number of the security challenges we face, but the best chance we have to protect ourselves is simply doing the fundamentals properly. Tessian is now part of our fundamentals."
Tim Fitzgerald, CISO
To view the full case study, click below: