Report: Why Rule-Based Systems Cannot Stop Strong-Form Spear Phishing Attacks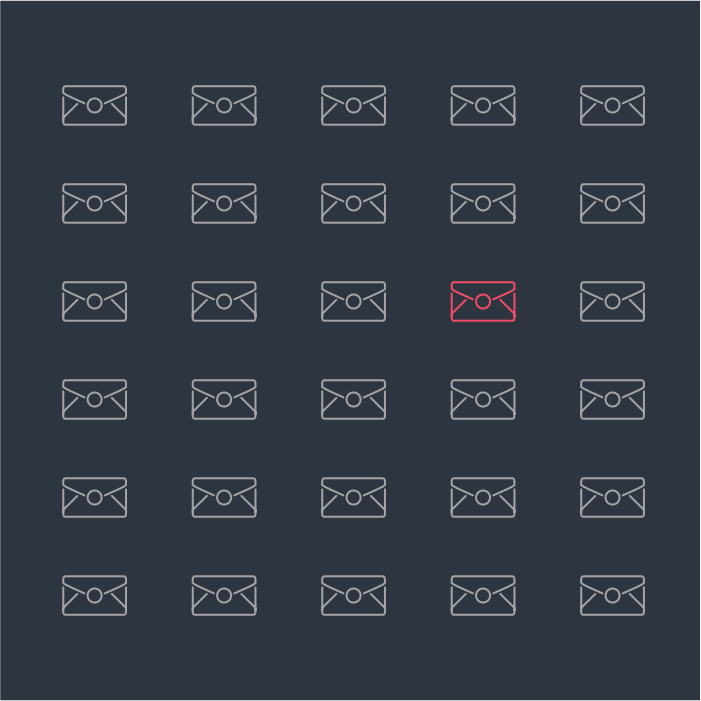 Download report to learn:
--> How Spear Phishing Has Evolved?
--> Why Attackers Are Using Advanced Techniques?
--> Why Rule-Based Systems Are Failing?
--> Why Machine Learning Is The Only Solution
Email remains the number one communication channel within and between companies. Over 95% of attacks on enterprise networks start with successful spear phishing. Attackers are using advanced social engineering to steal information and credentials, often eliciting an action outside of email, which bypasses existing systems and amplifies risk.
The FBI has reported that over $12bn has been lost to BEC (business email compromise) due to spear phishing between October 2013 and May 2018.
By analyzing historic and live email metadata, machine learning algorithms can intimately understand relationships - with internal and external contacts - across enterprise networks. As a result, all conversation patterns and behaviors are revealed. This enables advanced impersonation and spear phishing attacks to be automatically detected and prevented, without relying on ineffective rules.
To view the full report, please fill in our form below: