Protect your people processing data on email
People are the most important decision makers in the enterprise. They use email everyday to create, process and share your business' most sensitive information.

People also make mistakes, break the rules and are easily deceived
Tessian's Human Layer Security (HLS) platform uses stateful machine learning to analyze inbound and outbound emails in order to automatically prevent cybersecurity threats like spear phishing, misdirected emails, unauthorized emails and other threats executable by humans.
Machine learning trained on 1 billion emails understands people and prevents threats
Our stateful machine learning models analyze historical email data in order to understand human relationships and communication patterns. Once we know what "normal" looks like, Tessian predicts and prevents advanced threats, without disrupting your employees or overstretching your security team. Standard machine learning models are trained on shallow and static datasets, making them less effective when it comes to detecting threats in constantly changing environments.

Intelligent email filters secure all inbound and outbound email
Tessian builds fully customizable filters to prevent security threats caused by people: spear phishing, accidental data loss, data exfiltration and other non-compliant email activity.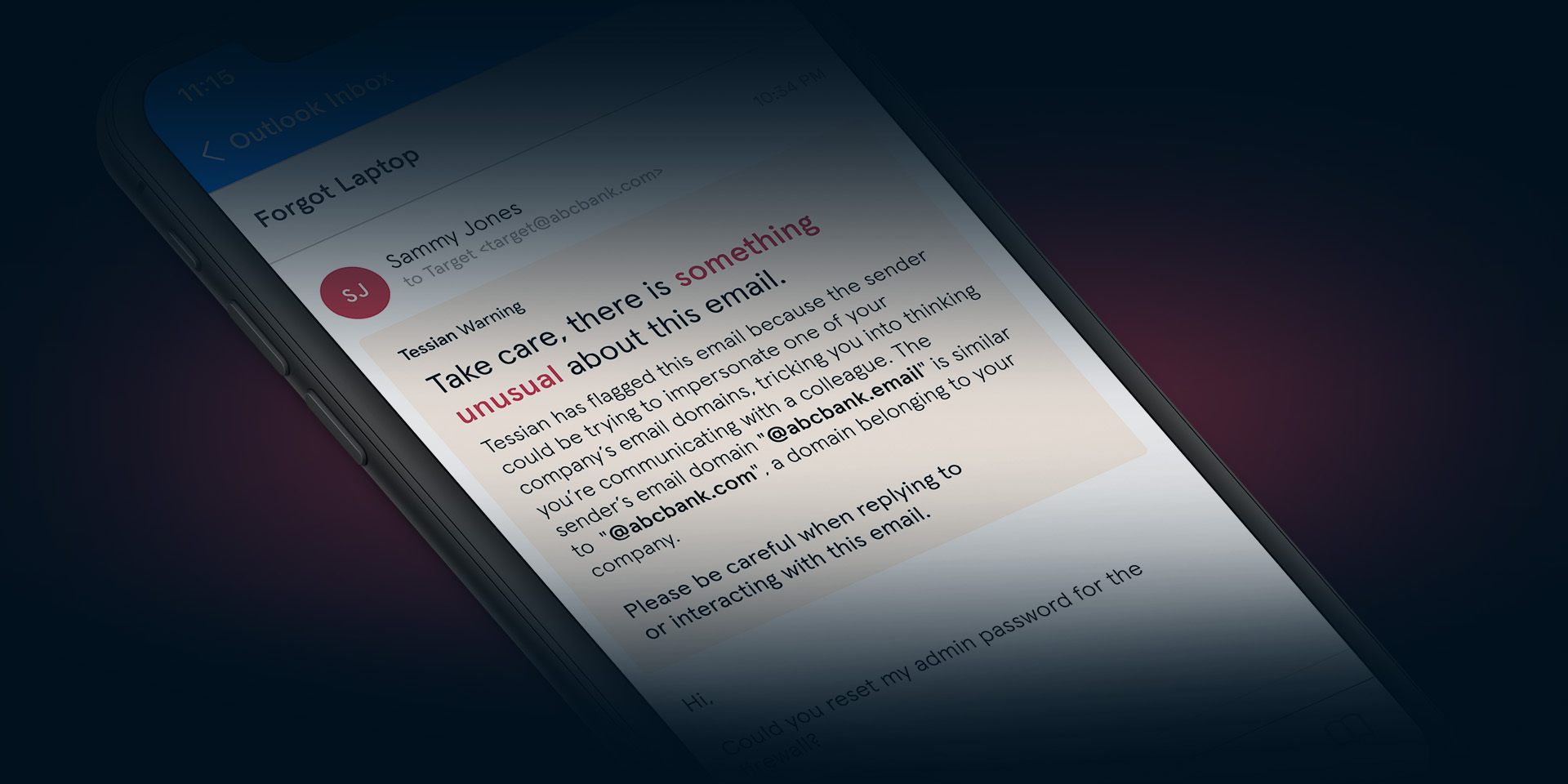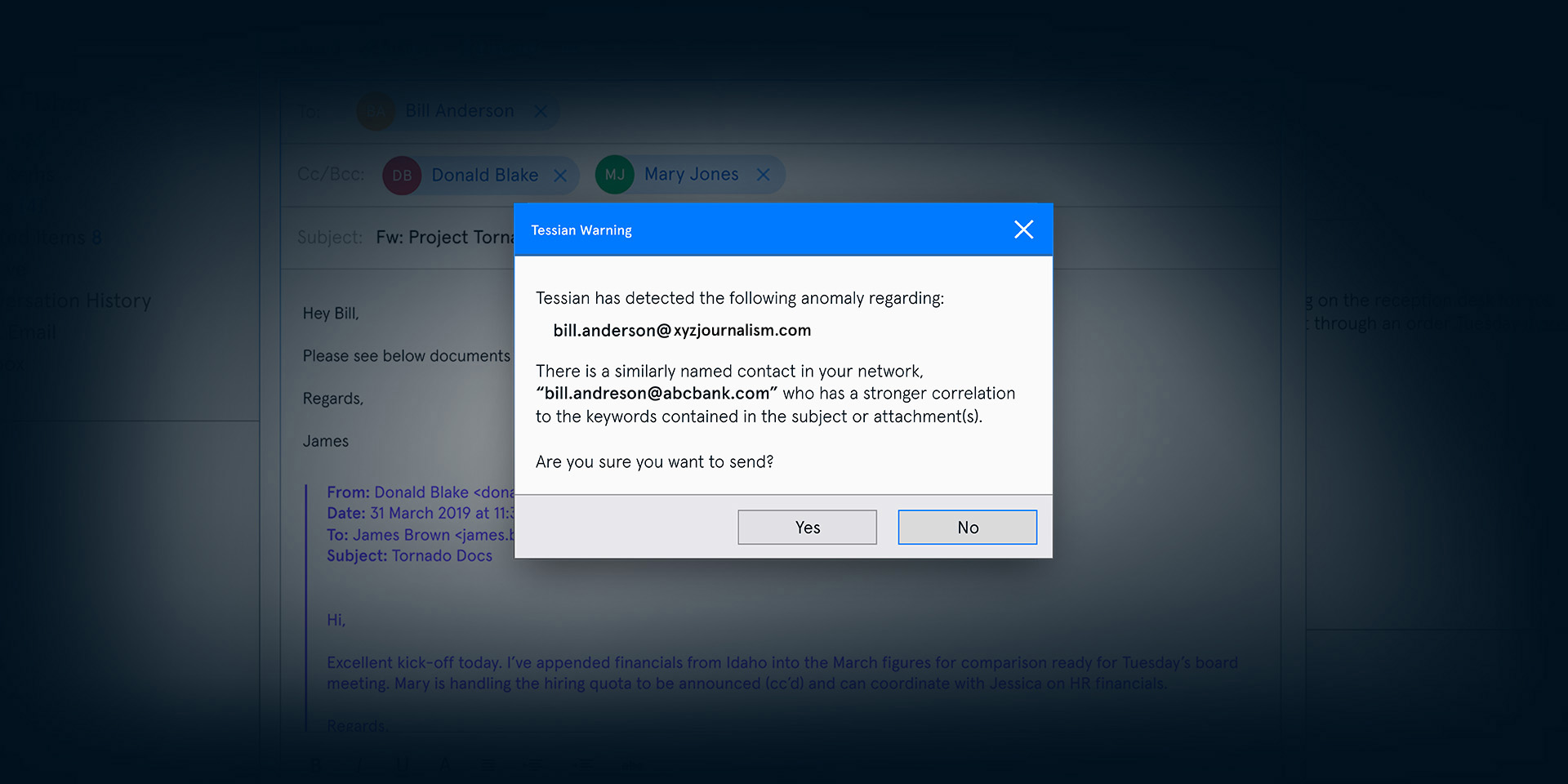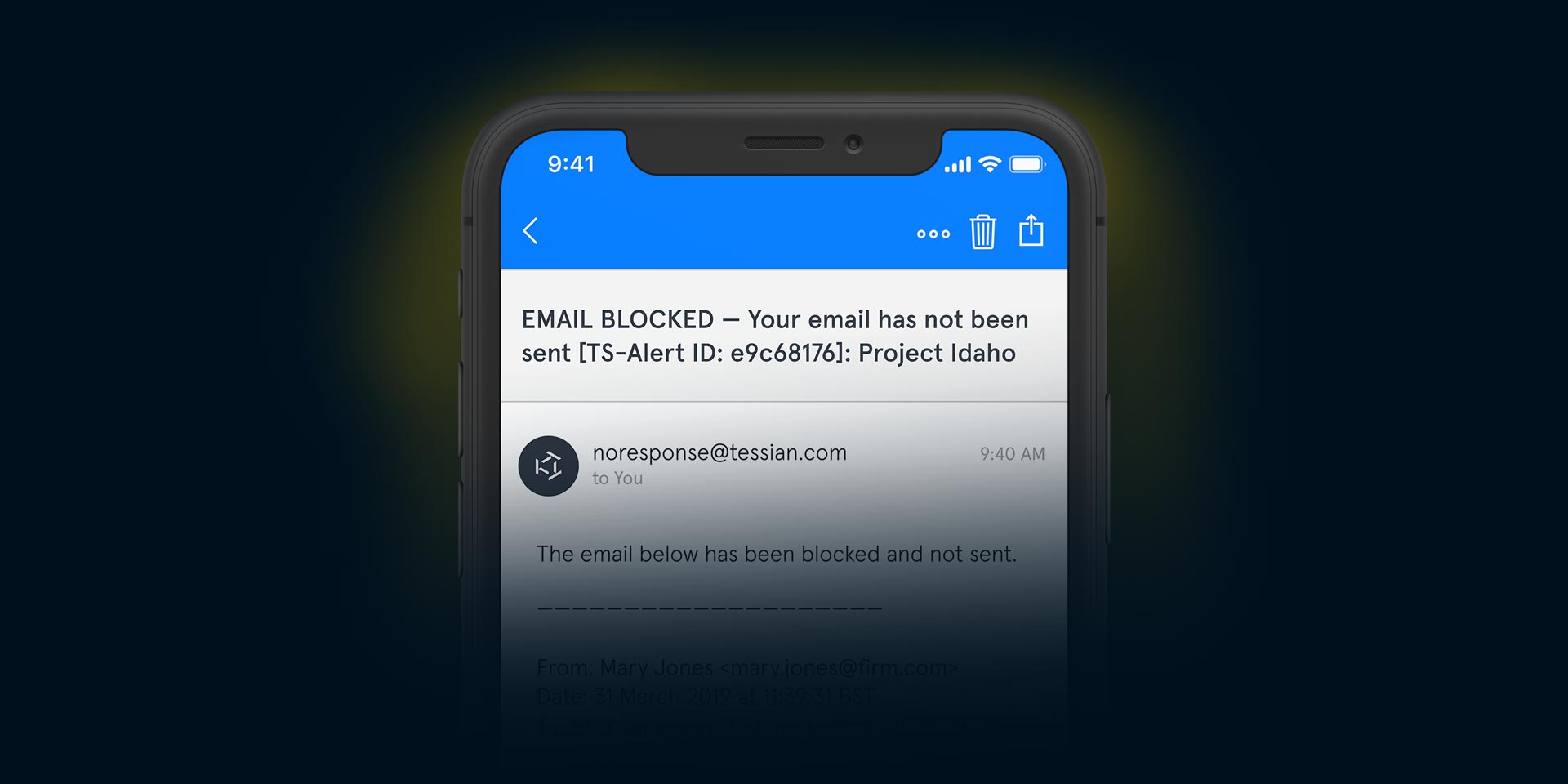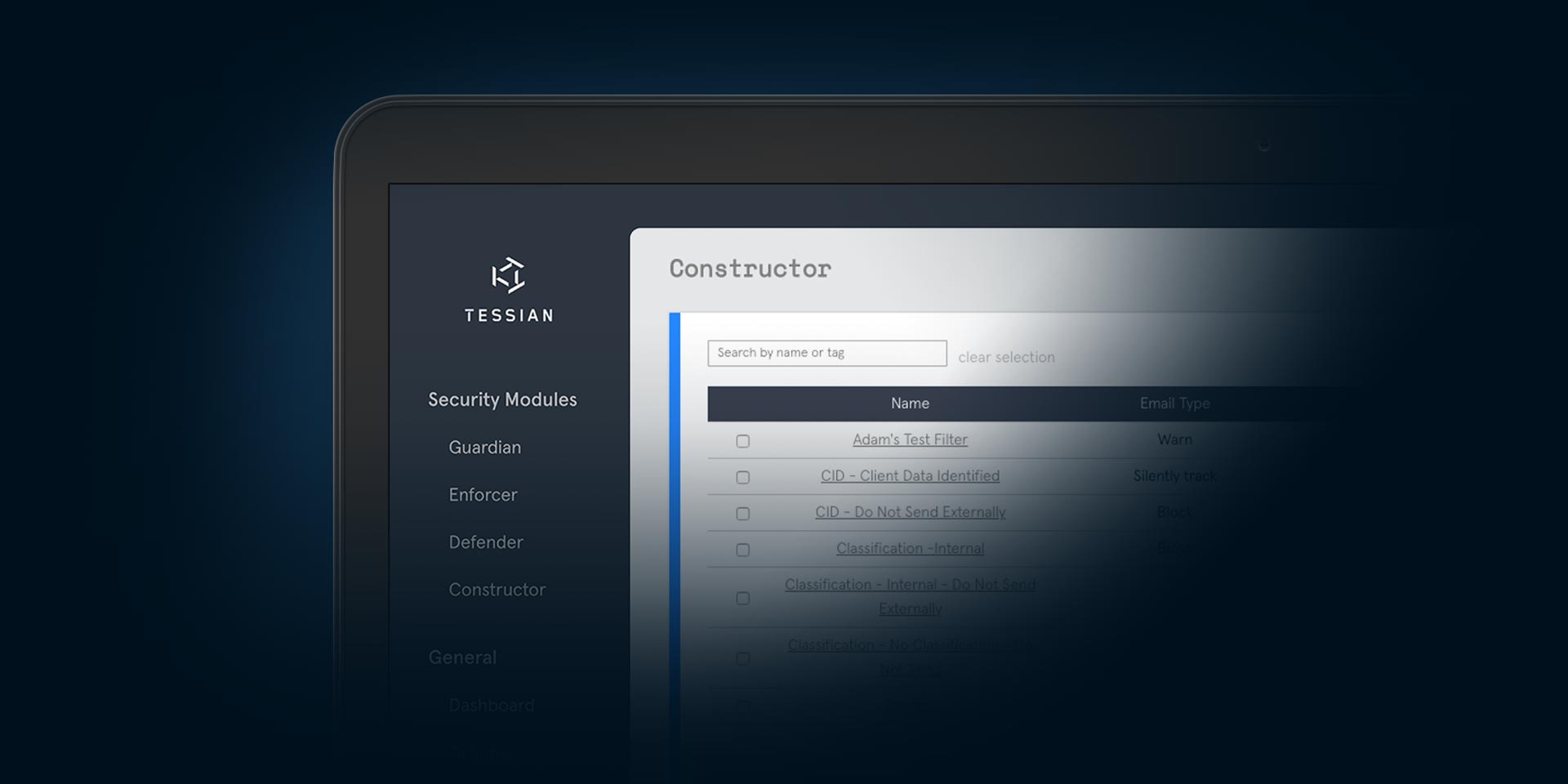 Tessian makes email safe at leading global enterprises
We protect people processing data on email at enterprises across the financial, legal, healthcare and technology sectors.
"Tessian gives us an opportunity to take a proactive step to prevent bad things happening in the first place."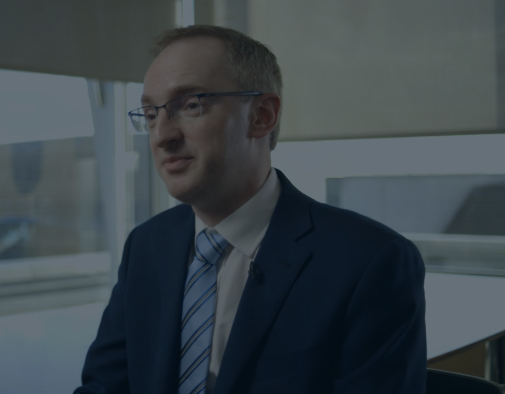 We're consistently recognized for innovation



Most Innovative Cyber Security Company

Best IT Security Provider
Exploring the Consequences of Human Error on Email
Download this white paper to learn:
— Why email is the biggest threat to your business, your employees and your data
— Why organizations are not equipped to deal with data loss due to human error
— Why rule-based technology is failing and why machine learning is the way forward
Download Now